Listen
Cover song list for shows:
Heart Of Gold--Neil Young
Amie--Pure Prairie League
Country Roads--John Denver
Stuck in the Middle With You--Stealer's Wheel
Baby's in Black--The Beatles
Won't Back Down--Tom Petty & The Heartbreakers
Ripple--Grateful Dead
Peace Of Mind--Boston
Doctor My Eyes--Jackson Browne
Sweet Baby James--James Taylor
Sea of Heartbreak--Johnny Cash
Stand By Me--Ben E. King
Loretta--Townes Van Zandt
Lay Down Sally--Eric Clapton
Blue Sky--Allman Brothers Band
Sitting on the Dock of the Bay--Otis Redding
Call Me The Breeze--Lynyrd Skynyrd
After Midnight--J.J. Cale
Beg, Steal, Borrow--Ray Lamontagne
With A Little Help From My Friends--The Beatles
​In My Own Mind--Lyle Lovett
That's How I Got to Memphis--Tom T. Hall
Spanish Pipedream--John Prine
Trouble In Mind--Brownie Mcghee and Sonny Terry
Out On The Weekend--Neil Young
Bring It On Home--Led Zeppelin
Ophelia--The Band
Barricades of Heaven--Jackson Browne
Pamela Brown--Leo Kottke
Impossible Germany--Wilco
Sliding Delta--Mississippi John Hurt
Wild Horses--The Rolling Stones
L.A. Woman--The Doors
Comes A Time--Neil Young
Teach Your Children--Crosby, Stills, and Nash
Baby Please Don't Go--Muddy Waters
Two Of Us--The Beatles
Ain't No One Like You--Greg Brown
Deep Elem Blues--Traditional Blues
Mustang Sally--Wilson Pickett
After Midnight--Eric Clapton
Dark Hollow--Grateful Dead
You Don't Have to Cry--Crosby, Stills, and Nash
Comeback Light Therapy--Josh Rouse
Caroline--David Gray
Tree Top Flyer--Stephen Stills
Cold Water--Tom Waits
Cowboy Man--Lyle Lovett
Henry Nearly Killed Me--Ray Lamontagne
Broken Halos--Chris Stapleton
Roll On, Buddy--Bill Monroe
Crossroads--Eric Clapton
Sitting On Top Of The World--Doc Watson
​Let The Train Blow the Whistle--Johnny Cash
Things in Life--Traditional Bluegrass song
White Boy Lost in the Blues--Brownie McGhee and Sonny Terry
You Can Close Your Eyes--James Taylor
Times They Are A-Changin'--Bob Dylan
White Freight-liner--Trad. Bluegrass Song
Girl From the North Country--Bob Dylan
Ventura Highway--America
New Mexico's No Breeze--Iron and Wine
Tried and Tempted--The Wood Brothers
Mr. Engineer--Tony Rice
4+20--Stephen Stills
Rain--The Beatles
Fame--David Bowie
Proud Mary--CCR
Long Black Veil--Johnny Cash
Peace Trail--Neil Young
​Jet Airliner--Steve Miller Band
You Asked Me To--John Hartford
Don't Think Twice, It's Alright--Bob Dylan
From The Morning--Nick Drake
One Way Gal--Lyle Lovett
I Know You Rider--The Grateful Dead
What A Wonderful World This Would Be--Sam Cooke
I Live For You--George Harrison
Second That Emotion--Smoky Robinson
Save Tonight--Eagle Eye Cherry
The Midnight Special--CCR
Teach Your Children--Crosby, Stills, Nash, and Young
So Damn Lucky--Dave Matthews
Carolina In My Mind--James Taylor
Harvest Moon--Neil Young
Cumberland Blues--The Grateful Dead
And Many More...
Powered by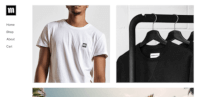 Create your own unique website with customizable templates.